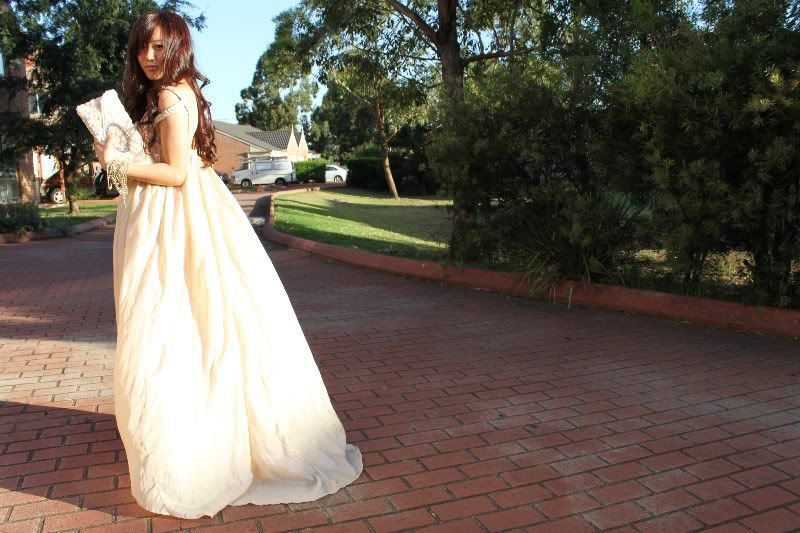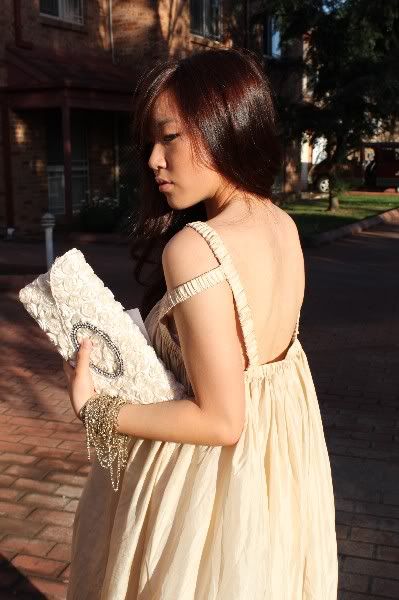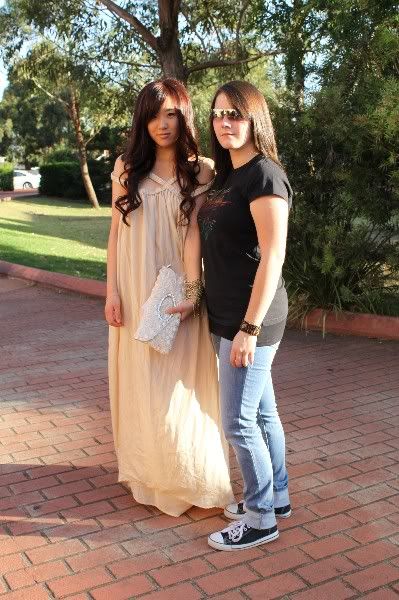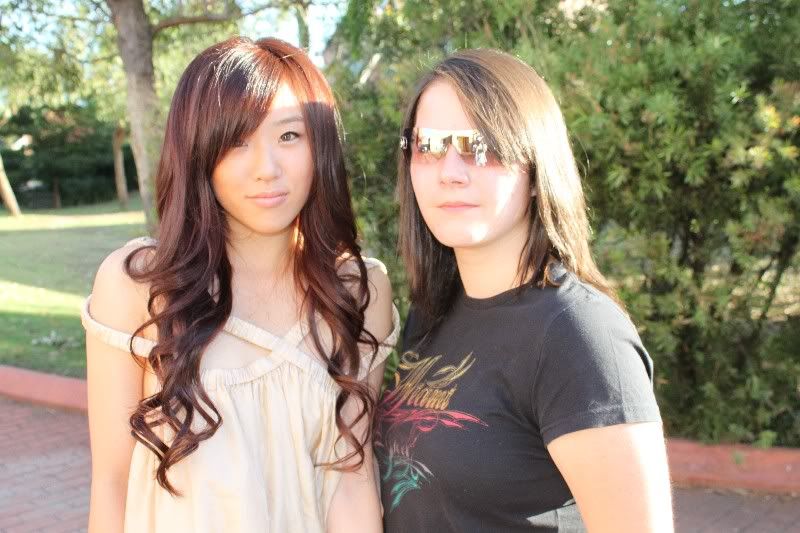 John:
These are a few pictures we quickly took before we headed out to Grace's year 10 formal. We had the whole day to get ready but we still left the house late so we were unable to spend ALOT more time taking pictures like we were planning to, but we did get some nice ones. AND luckily our friends Sarah offered to take Grace to her formal cuz the only option we had was for her to take the bus HAHAH~
We were looking for the PERFECT dress, a dress that just takes your breath away as soon as you see it and especially when you have it on! So when we saw this Kirrily Johnston dress we just died and came back alive to purchase the dress and so Grace can wear this dress to the formal! When we went to paddington to see if they had the dress in her size, they didn't have it in her size so that just ruined OUR PLAN. So on another trip down to paddington we were just looking in the stores and went into the Kirrily Johnston store just to look and see and to maybe try on some stuff there, and while grace was trying on some stuff the shop assistant saw me looking at that kirrily dress that we wanted and told us that they do have her size. So we were screaming on the insides but our smiles said it all! She tried on the dress and it look amah-zing~ even with her hair all tattered from the rain ( for some reason, its always bad weather when we go?) so that ended our quest to find the PERFECT dress!
Grace:
I hope you all had a great Christmas, I know I did :D Well anyway, these snap shots were taken quickly before I arrived to the reservation at Paradiso (I think that's how you spell it.)
I remember the panic I felt while the adrenaline was pulsing and trippling my heartbeat when I looked at the time and realised I was 30 minutes late ! But it was okay, because even though I was half an hour late, people were still arriving so phew.
That night was a night to remember because everyone was constantly dancing it was so much fun :D And not only that, they played 'Down' like three times ! Everyone was dancing until they had cramps in their legs - like literally. I was a trooper and stayed in my heels all night, I felt proud hahahas everyone took their's off but I didn't want to part with my heels in case someone might take my precious shoes ! D: or while dancing people with shoes on will trample all over my feet, I mean after all my feet were pretty much demented by the end of the night from my heels, I don't need it to be anymore retarded.
I can't wait till my year 12 Formal because there's another excuse to dress up ! :D