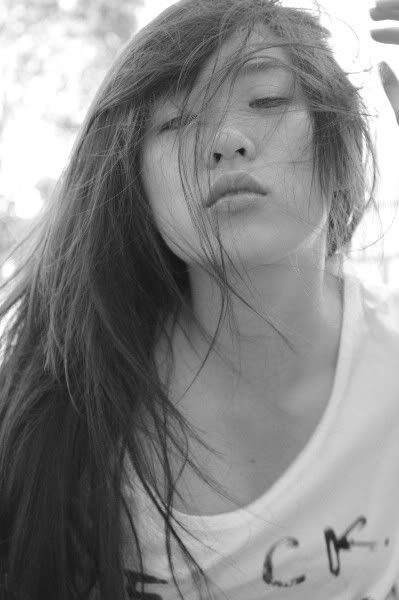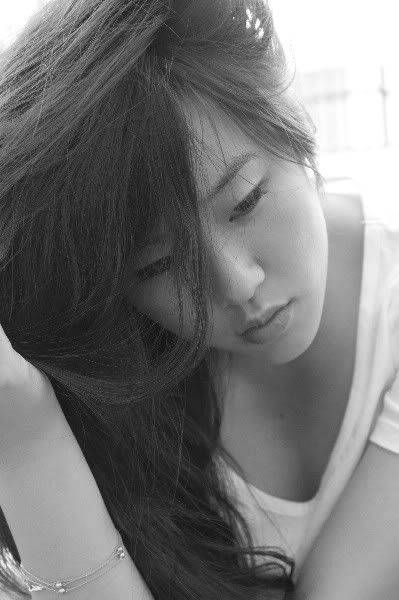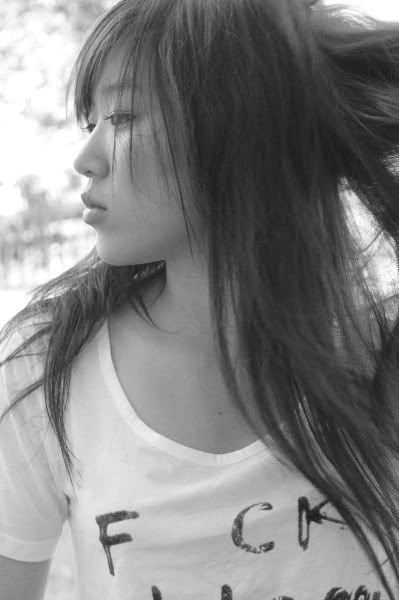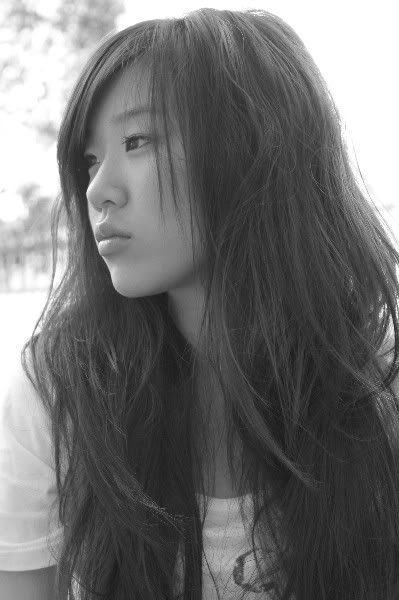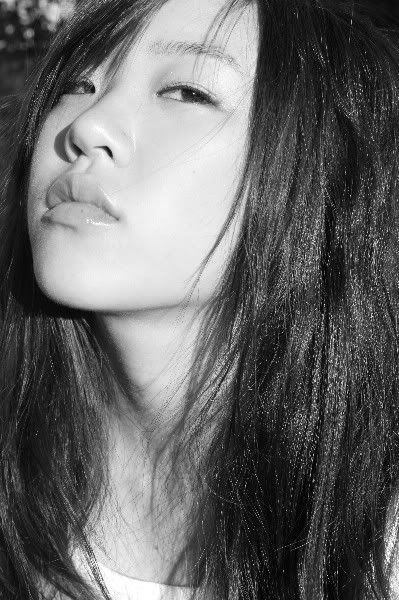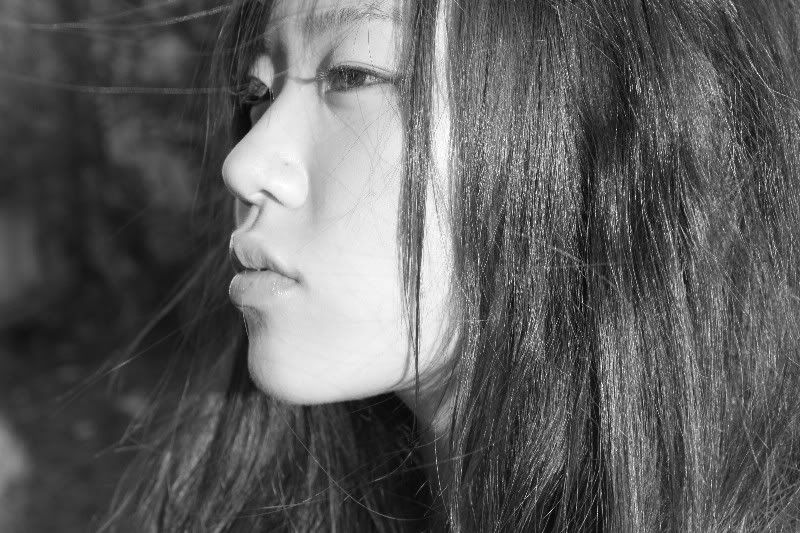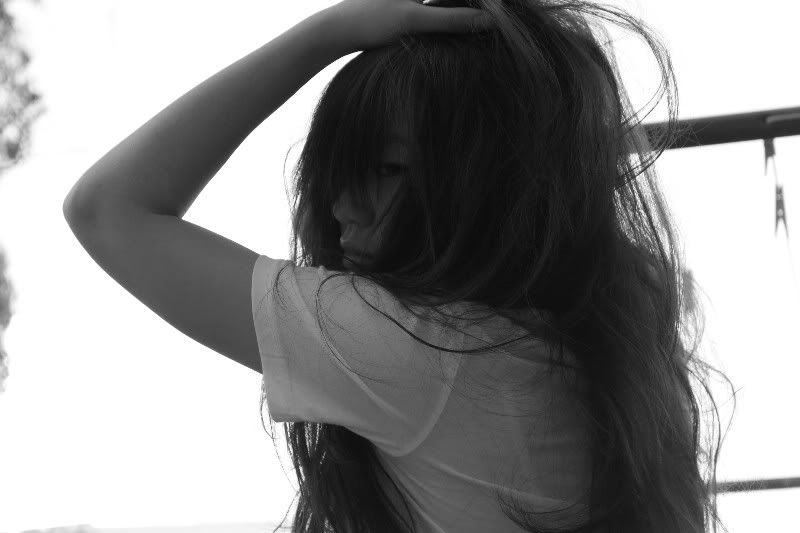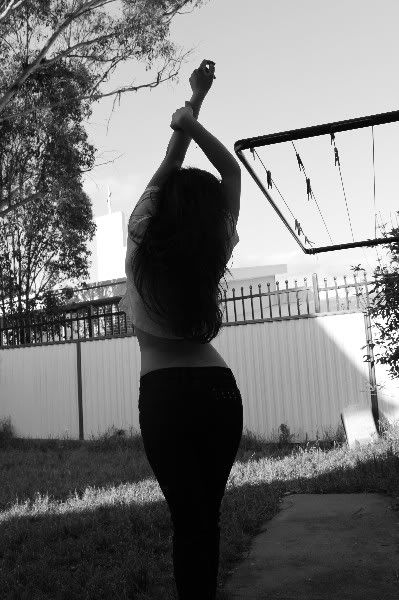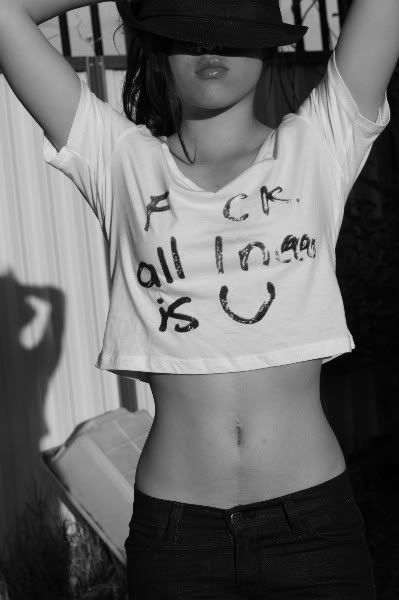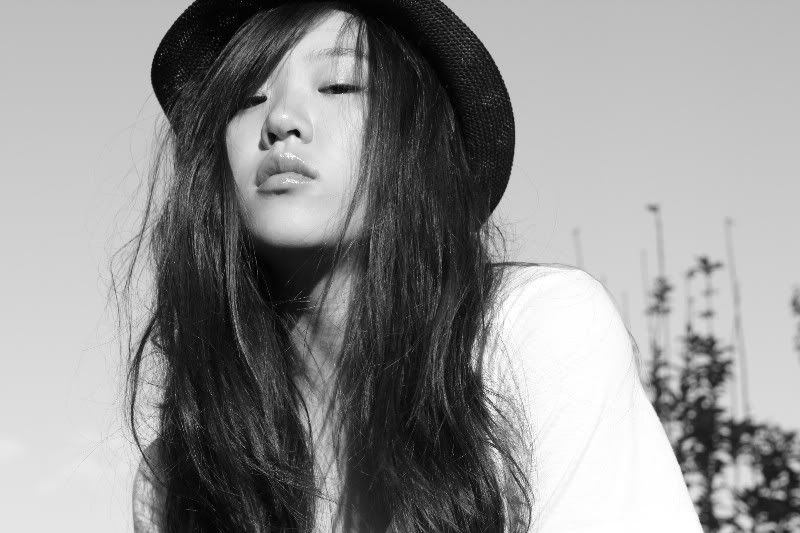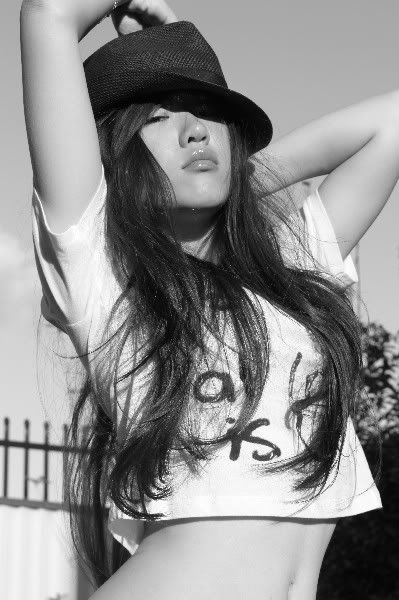 John: It's been the holidays for me since last friday, and I had a day off today from work so I spent the day lazying about, msging friends, Facebook and Twittering, and reading the last Confessions of Georgia Nicolson book 'Are These My Basoomas I See Before Me'. I looooooove~ these books they are sooo vair vair funny and unique. It is written like a diary entry, and the slang used in these books are soo clever! I use them myself cuz they're DOUBLE COOL WITH KNOBS ON! I suggest you to read them all. So since I wasnt really doing anything today I felt like doing a shoot today. I had in mind just a simple, black and white profile shots of Grace, but we ended up doing little bit more than profile shots hahha. It will be holidays for Grace soon aswell so we should have more time to do more photoshoots, and we do have a few in mind. Hope your all well chum and chumettes.
Grace: Okay so this photoshoot was yet another last minute proposal. We can't help but always be last minute, its just in our nature to be. If not for me and my brother to be .. than that would be like going against nature.
It felt to me as though we haven't blogged in a while, so you could imagine the moment when the 'camera man' (John) called my name and said "lets do a shoot !" I was excited. Like our old puppy Leo, who'd pee everywhere because he was so excited. (Minus the peeing) but you get the gist of my excitement. We have a few photoshoots planned out for you guys to enjoy, so keep an eye out for them. Until then, we hope you enjoy the spontaneous snap shots ! Hope to talk to y'all soon ! :)
With lots of love.
xoxo. Excited Puppy. :)