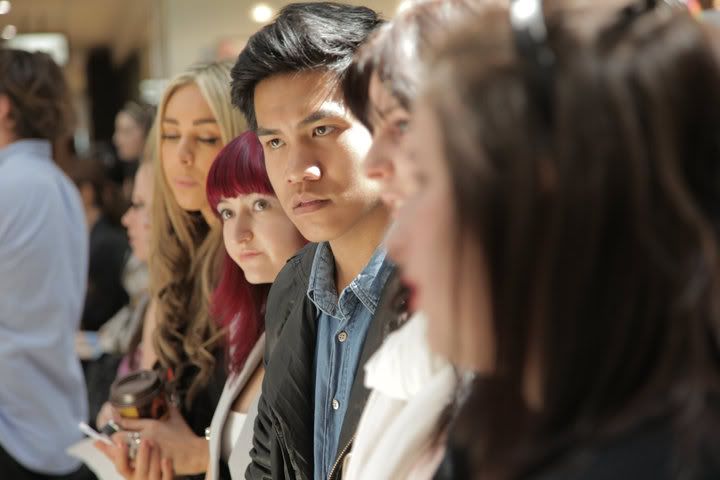 John & Grace:
Our wonderful friend Samnang Sou
http://samnangkevin.blogspot.com/
entered the westfield competition. First it was the appilcation which accompanied an interview wearing double denim teamed with a biker style leather jacket. He had to do another interview because he had to put together outfits for girls and put it on his blog to show that he can dress not just the guys but the girls too. PASSED. He then had to go through another interview, more intense, wearing a slim fit navy blue suit, pants being cropped. PASSED. Which got him to the top five, from here he had to do more interviews with a team of judges, and do some filming and take some photos wearing his Camila and Marc cream and black blazer. Passed. And now he is up to the finally round, the TOP 3. He will be busy for the next month, styling shoots, conferences, challenges. This finally round the public gets to choose who wins. So please show your support by voting for him on
http://westfield.com.au/au/whats-on/2010/westfield-insider/
. It will be so much appreciated! Thanks a bunch! Until the next post. PEACE.